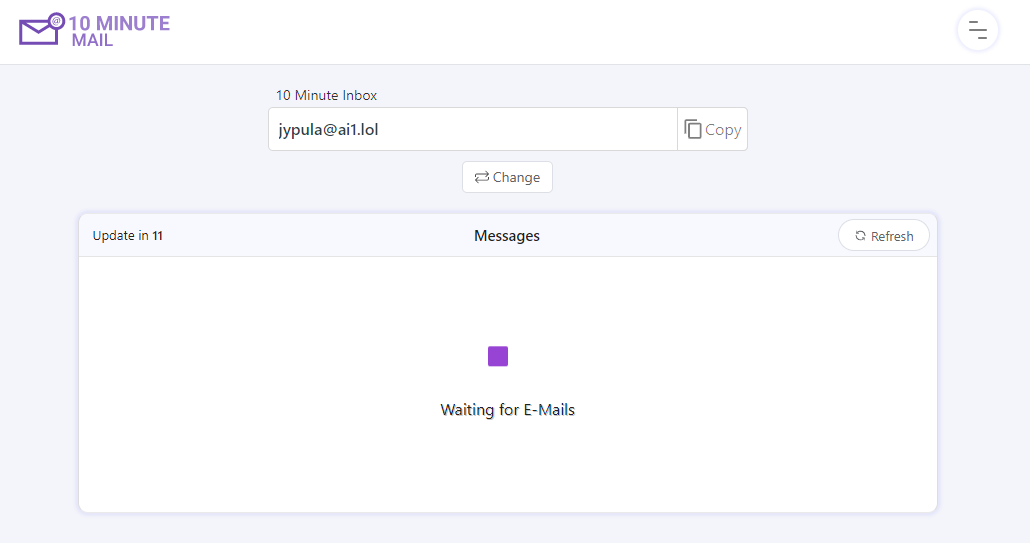 There are so many email providers out there, and everyone has their own unique address. It's almost like having an extra ID card, making it a necessary part of the web.
In the digital age, email is a business must-have. But with more and more websites to sign up to, your inbox can quickly become clogged with spam. And if we're not careful, hackers can gain access to our accounts - which means they can steal our information or invade our privacy! That's why disposable email is so great; it helps us keep our information safe.
What if you need a temporary email address?
Many apps and websites offer free trials. You can try them out with a disposable email address to get the full VIP experience. When the trial period is over, you can switch to your regular email account to continue testing.
Shopping centres often offer free internet, but you have to give them your email address. This can lead to a lot of unwanted spam or promotional emails hitting your inbox. A temporary mailbox is the best way to get around this problem.
Using a temporary mailbox can help keep your information safe from prying eyes. Because it's impossible for hackers to find out who you really are, they can't target you with phishing attempts.
A temporary mailbox can be useful for a variety of reasons. It can be used for things like:
Test your application before you release it to the world! You can create some dummy accounts at 10minute-email.com to receive one-off emails and test them out.
Sign up for two accounts in the web app - we've got your back on Discord too!
Beat spam at its own game! Use disposable email addresses to create a buffer between your personal or business accounts and the onslaught of spam.
What's the scoop on using a 10 minute mailbox?
It's a breeze! Just open your browser and go to 10minute-email.com. You'll get an automatically generated random mailbox right on the homepage. Click the button next to the email address to copy it and you're ready to go. Your mail will arrive immediately - just check the inbox list below.
What makes this mailbox unique compared to a regular one?
No need to sign up!
Your personal information, address and emails are deleted after a certain period of time - so it's completely anonymous!
Messages reach you instantly!
Your email address is automatically generated, but you can also choose an available username!
Our mailbox is safe from all the nasty spam, hacking attempts and other malicious exploits.
Wrapping it up
We're all about keeping your information safe and secure. That's why we created 10minute-email.com to give you a reliable, private temporary email address for whatever you need it for. Here's to your online security!